Update For Plans in Earith, Bluntisham & Colne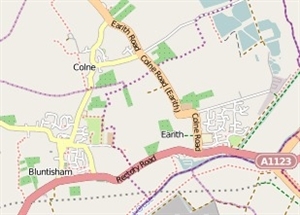 Back in February Fibrewave Networks delivered leaflets to Earith, Bluntisham & Colne, announcing our intention to make Superfast Broadband a reality for rural locations. We said that we would be deploying Fibre to the Cabinet and providing a service with download speeds of "up to" 40Mb/s, and uploads of "up to" 10Mb/s and requested your views. In the months that followed we listened to what you had to say, and to other companies in the industry. After some deliberation we decided that we should build something better, even if it meant missing our proposed installation date (which was now).
We are delighted to announce that shall now be deploying something far better - a true fibre optic network – that is to say
Fibre to the Home!


A Fibre to the Home network represents true long term investment in the villages. We were unable to tell you of the plans before now as there was a unexplained delay (Olympics?) in obtaining the requisite licences from Ofcom to allow us to install apparatus in the highway. The good news is we have been granted "Code Powers" by Ofcom which paves the way for the build to begin in early 2013.

Customers will be able to choose from a selection packages ranging from 25Mb/s with 50GB monthly usage allowance, to 100Mb/s with 500GB monthly usage allowance. Packages come bundled with a phone service allowing the legacy BT copper line service to be terminated.

All connections are symmetrical (that is same upload speed as download speed) which is ideal for home workers. Connections are provided over 100% fibre optic network, eliminating the speed verses distance nature broadband and increasing reliability.

Pricing shall be announced in the next few weeks, and shall be competitive with the "big four" ISPs.

Residents in the villages should keep an eye out on their door mat for our new leaflets and newsletter outlining the plans in more detail, and instructing them what they need to do to make their home "Fibre Ready" for free, even if they don't yet want to take our service.
Read more
| | |
| --- | --- |
| Wednesday, 12 September 2012 | ‹ back |
2014 © FibreWave