Three Cambrideshire villages to get super-fast broadband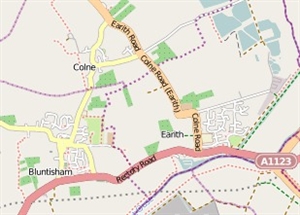 CAMBRIDGE, 26th Jan, 2012 -- Fibrewave Networks Limited announce intention to bring super-fast broadband to the Cambridgeshire villages of Earith, Bluntisham & Colne.


Approximately 4,500 residents in the villages of Earith, Bluntisham & Colne are set to benefit from super-fast broadband this summer. Fibrewave Networks has announced that it shall be deploying a fibre optic broadband network covering the three villages offering download speeds of up to 40Mb/s and upload speeds of up to 10Mb/s initially with the prospect for faster speeds in the future too. Currently many residents of Bluntisham and Earith see download speeds of under 2Mb/s with Colne fairing a little better as it's closer to the BT exchange.

Fibrewave shall be installing 5 small street cabinets in to which they will install broadband server equipment, effectively bringing the telephone exchange into the heart of the villages. The distance between the customer and the broadband server equipment will be reduced to hundreds of meters rather than thousands, as is currently the case from the BT exchange, meaning much faster speeds and a more reliable connection. The cabinets will be connected to the core of the internet using a 100% fibre optic network.

When installed, the new network will provide residents with a much improved internet experience with quicker download and the ability to stream high definition movies - something which is not possible with the current broadband provision.

Fibrewave expect to deploy the network this summer.
Read more
| | |
| --- | --- |
| Thursday, 26 January 2012 | ‹ back |
2014 © FibreWave